League 25 of FeedMe league is almost here already.
Preseason Cup will be held tomorrow Sunday 5th May starting at 20:00 cet.
Make sure you check your team in here before 19:00 cet
Start of the season 25 will be on next Sunday (12.5.) at 21:00 cet.
More information about the upcoming season will be announced at the start of the next week.
Stay tuned!
Posted in League News on Saturday 4th May 2019, 19:30 by ATuntija
1 Comment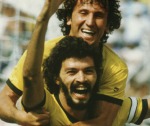 socrates
Good luck, have fun
Posted on 5th May 2019, 08:54