Hi FM Members,
So after having spoken with MrP to see if there are any ways we can get this FM community website a little more active, I have came up with a new idea which i hope will do just the trick.
As you all know we are currently running a 'team of the season' and 'fantasy team' which i think has improved the community here massively. With this in mind, we now bring to you our new feature 'Player of the Week'
Each week i will be watching through all matches here at FM; picking my Top 5 player performances from Divisions 1 and 2. I will do a brief post on why each player has been selected by myself. Following this, i will open up a poll and let you guys vote away!
Obviously with something like this there should be a prize..
So at the end of the season i will tally up who has won most 'Player of the Week' polls, and the player with most wins will be given a *NEW ICON* (to be made) at teamspeak.
Please note, Cleansheets, Goals and Assists will obviously help, but wont be the deciding factor in who is chosen. This is about overall performance.
Captains, if you feel like a certain player from your team has performed amazingly in your matches then please feel free to message me either on here or teamspeak with a link of the rec, and i will be sure to watch and consider.
LOOK OUT FOR THIS NEW FEATURE ON THE FORUM THIS THURSDAY NIGHT AFTER MATCHDAY!
Thanks,
fr1
Posted in League News on Tuesday 17th Nov 2015, 13:59 by fr1
11 Comments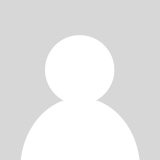 Yawn
Nice
Posted on 18th January 2016, 07:37

dooms
lols
Posted on 21st December 2015, 15:07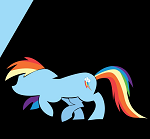 Rénbeaudach
echsehh
fr1sky disappeared anyways 2 weeks ago
Is anyone honestly still surprised by this at this point?
Posted on 13th December 2015, 12:57

echsehh
fr1sky disappeared anyways 2 weeks ago
Posted on 7th December 2015, 14:26

Rautovic
Sorry but it's pure bullshit imo.
First of all I have to say that I remember swift's words that he will make a preview for every matchday. Sure it might be different when you tell us to check eevry replay. But these are 10 replays every matchday and most of them are longer than 14 minutes (including Pauses or late appearances (what some teams do really good)). Lets make it 18 min for each Replay and if you watch 10 of it it will be 3 hours. Sorry but I doubt that you will make it for a longer tmie than 1 season, maybe 2. But then 1 or 2 players will get an award and right after it no one continues with that "Player of the week thing" cause no one wants to watch 3 hours of replays when you are done with it. I am not sure about this thing, but just sayin'
Posted on 30th November 2015, 14:17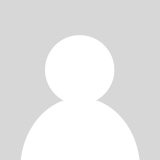 Storm
i looked out for it, but i cant find it :o
Posted on 29th November 2015, 20:00

Lloyd Banks
fuck watching every game
Posted on 23rd November 2015, 01:02

echsehh
lazy fr1z :D
Posted on 22nd November 2015, 12:01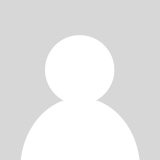 Hannes
interesting idea
Posted on 18th November 2015, 16:05
fr1
i wont be giving a prize out at the end of every matchday, after each week a player of the week will be decided. the player with the most 'player of the weeks' at the end of the season will be given player of the season icon at teamspeak :)
Posted on 18th November 2015, 11:28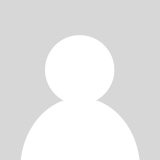 Wiiii
To be honest a price after every match day is a bit too much in my opinion, but i still like your effort. Especially that you want to watch all replays is crazy :D
Posted on 18th November 2015, 01:55