DEJA vs TIS review
Haxballtube link: http://haxballtube.com/watch/47a4c4e205
| | |
| --- | --- |
| DEJA | TI SPARTA |
| Half One | Half One |
| GK: Arctic | GK: Love London |
| DM: Zizou | DM: YaaDon |
| AM: Fred | AM: Redboy |
| FWD: HCAFC | FWD: Nino |
|   |   |
| Half Two | Half Two |
| GK: Usopp | GK: Love London |
| DM: Zizou | DM: YaaDon |
| AM: Fred | AM: sax |
| FWD: HCAFC | FWD: TehBeast |
With a fairly even game, it was TI Sparta who ran out winners over a very determined DEJA side. With TI Sparta attacking from the start, it was no surprise to see them getting the first goal. Fred and Zizou failed to clear the ball from the defense, it was Nino who powered it between Fred, Zizou and Arctic leaving the goalkeeper out of position. The ball was picked up by Isreali YaaDon who laid it off to Redboy to score the first goal in the 52nd second. The team were clearly delighted with the early goal, but remained cool and calm to try and get the job done.
The job looked to be done just before half time as Zizou and Fred left a large space in the midfield, operating a TI Sparta counter attack. YaaDon managed to squeeze the ball to Nino who put it in the open net past the frozen Arctic. With a questionable goal scored, TI Sparta chose the option of fairplay. HCAFC's weak shot was turned in by YaaDon to make the score 2-1 at half time.
Not quick enough: TehBeast can't keep up with the pace of the attack and doesn't quite make it to the ball.
At the second half, TI Sparta again started on the offense, with DEJA appearing to be playing a counter attack style. Their counter attacking style almost paid off, with Zizou breaking down the TI Sparta attack and Fred passing to HCAFC who unleashed a fierce shot that took the efforts of both sax and Love London to keep out.  A few seconds later, TI Sparta made an attack of their own, with sax evading the challenge of Zizou to get the ball to Yaadon who passed back to sax. However, his first time cross could not reach captain TehBeast.
A tuneful performance: sax caps off his scintillating performance with his sides third goal of the game.
However, the goal that effectively decided the winner of this tie was soon to come. Usopp cleared a loose ball which both Fred and Zizou kicked, lasering to sax who reacted brilliantly to bounce the ball past the astray Usopp who was in no mans land. TI Sparta continued to attack DEJA's goal, but good defensive work from Fred and Zizou keept them at bay. Full time 3-1 TI Sparta.
MOTM: sax. The team looked more attacking when the Swede was brought on as he kept the play going and was calm and collected on the ball and to cap it off, he deservedly got himself a goal to reward his efforts on the field.
Posted in Round Reviews on Monday 26th Nov 2012, 17:36 by Constantinople
9 Comments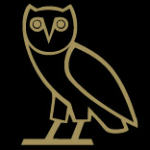 OvoXo
Didn't even know this happened trololol
Nice review hesur
Posted on 27th November 2012, 14:28

Constantinople
@Aero, I thought about that, but wanted to give it a newspaper article feel. Plus the GIFS could be distracting and spoilers would look awkward. I'll test it i guess in the next review.
Posted on 27th November 2012, 11:54

Stevo
brilliant hesur :)
and wp again sparta, div 1 is yours imo :D
Posted on 27th November 2012, 07:29

rolex
nice review, and yeh cosign aero gifs wuold be betta, more visual init
Posted on 26th November 2012, 22:45

aeRo
Great review Hes :) Could maybe do GIF's instead of still pictures in the next one? Would be cool to see the goals/exciting moments in action.
Posted on 26th November 2012, 22:26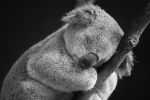 Maddude
YaaDon can only score og's, what a noob!
Posted on 26th November 2012, 20:26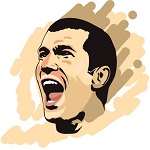 Zizou
Well played Sparta, you guys were better.
Posted on 26th November 2012, 20:22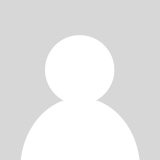 noj
good stuff, hezure :thumbup:
Posted on 26th November 2012, 20:04
rising star
Sax took my Man of the match award.
Posted on 26th November 2012, 17:42