Angry Bulls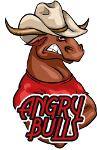 Captain: Mullersh
Predicted Lineup: Teddie-Splat-Unai-Mullersh
Mullersh signed some valuable players: Unai and Splat. I am guessing they will be playing official.
Splat, Irish player. I am sure we all know him. He played for Chimera for some seasons. Unai hasn't really been
playing in Season 23. But he did play for some big teams like The Greys. From my perspective, Teddie is their main GK.
He played GK for Angry Bulls last season too. He got 8 cleansheets. And of course, Mullersh. Amazing striker, but he seems
kind of inactive lately.
--
archNemeses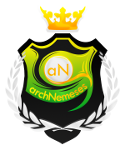 Captain: jasko
Predicted Lineup: Per-jasko-Whiplash-ins/Laki
jasko has decided to keep the squad of archNemeses small this season.
At the moment they only have 5 players: Jasko, ins, Whiplash, Laki and Per. Jasko, the captain of the team,
is a very good leader. Now that he signed some new players, he might show that aN could do something better
than last season. Whiplash was captain of Chimera which is a well known team, Whiplash has a lot of experience and
knows what he's doing. ins, who was already in the team last season, is a very decent player.
Per, who has been in a lot of teams in the last couple seasons, can show he is Division 1 worthy.
Laki, who has played with PL in Nations Cup last time, is also a very decent player. archNemeses won the preseason,
with a very close final vs Disneylanders (3:2). After winning Division 2 in season 22, and
becoming 5th in Division 1 in season 23, we can expect a lot from them.
--
Blue Panthers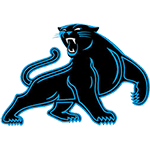 Captain: Gimenez
Predicted Lineup: KaLaJaN-Gimenez-jocko-Pero Que/raul7
Blue Panthers has a new captain, since Ekstör left the team.
They were 3rd place in Division 2B, and they have promoted to Division 1.
KaLaJaN played for FATALITY for many seasons. He joined BP in Season 23.
I don't know much about this team so we should see in the season.
--
Excellents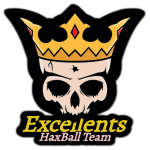 Captain: Azure
Predicted : lajz-Azure-piowek-La Sombra
Azure hasn't changed the team much. He signed the polish player lajz.
I am guessing he will be their main GK. La Sombra was top scorer on Division 2B(19 goals) and 3v3 (58 goals).
It was their first FM season as a team here. Second place in Division 2B, and they promoted to Division 1.
They have been more active in the polish league. I think their strength is the chemistry they have.
They are playing together for a long time!
--
FEAR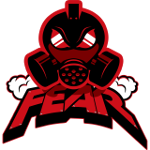 Captain: aMp
Predicted Lineup: mads/Paul layne-aMp-Girl-RObert
The romanian team of FM, FEAR! After their first season on FM, they have promoted to Division 1.
They were 5th place in div2b, but lots of teams have disbanded, so FEAR is in Division 1!
aMp was top assister with 12 assists! Season 23 was the first season for most of FEARs players.
Like GirlantoR. He scored 12 goals and gave 7 assists in his first season, which is pretty decent.
--
Gladiators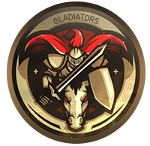 Captain: gio
Predicted Lineup: mtr-gio-William-Altidore
gio signed some new players: Altidore, mtr, Styl, Baffo and Liebe.
All of them are good players and worth div1. This team is really solid.
It isn't the first time Altidore is playing for GL. He played for GL in Season 19, division 2.
They have won that season aswell. Now they're back. 2nd place in div2A. Gio played the Allstar Tournament
of season 23 as DM. And he has won it. It shows he is a very good DM. mtr played for Mighty Ducks and they sadly disbanded.
William is a smart AM and will be the one in attack who will score some goals for sure.
--
Guns N' Moses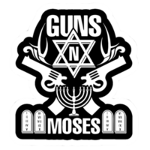 Captain: LaggerMet
Predicted Lineup: LaggerMet-P4ER-SAKY-Vak
Gun N' Moses won Division 2B, and they deserved it. They signed 2 players who are extremely good, and
improve their team very much. Vak and SAKY. Vak is obviously one of the best skillers and players on haxball.
SAKY played for KE previous season. They reached 2nd place. P4ER was the best DM in Division 2B. Their ST Allen (who won top scorer and top assister) left the team, but they got good players instead of him. P4ER will surely have a roll in their attack and they are both attack and defense solid. Also Whitee joined them recently, Best manager of haxball and won last HCL with Klub Emeryta. SAKY won HCL with Whitee.
--
INSANITY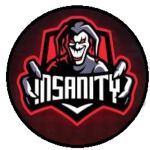 Captain: zPooKy
Predicted Lineup: SAYKO-mev-zPooKy-Mistky
zPooKy changed his teamname from FLAMES into INSANITY.
He signed a new squad. SAKYO had most cleansheets in div2B with his team Excellents.
zPooKy is an experienced polish player who will be a key in attack. Same goes for Mistyk.
mev played for Lucky Striker as their DM. He's a DM who can keep much possesion for his team.
--
Seeders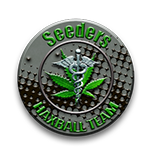 Captain: Isco
Predicted Lineup: Pringles/shaxlele-Isco-aguero10-Yannex/Marble
Seeders, Division 1 winner of Season 23. Isco has only made one change to the main lineup team.
And that's shaxlele. I am guessing he will be gking, whenever Pringles isn't here. Pringles can't make all matches anymore.
Still this is one of the best Division 1 teams FM has ever had, and they will be one of the top teams once again.
Isco is in my opinion still the best DM at this game. They lost the HCL final against Klub Emertya, having a close match.
It still doesn't change that this team is one of the favorites to win Division 1 again.
--
Skins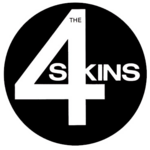 Captain: Gilbert
Predicted Lineup: Skinny-Gilbert-Vanessa-LAUNCH
Skins won Division 2A with ease. Their full lineup is solid. Obviously Skinny most cleansheets.
Gilbert top assister. Vanessa is for sure one of the best Turkish ams you can get. LAUNCH played for Skins the previous
season too, but he left after some matchdays. He was top scorer at the time. If he didn't leave, he would be top scorer
100% sure. I think Skins will be top 5 in Division 1 and they will do nicely.
--
Slappers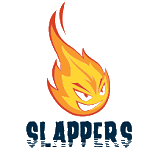 Captain: Sodasson
Predicted Lineup: Enzo-Pazzo-B4D4SS-Pjanic
Sodasson is very inactive, and that's why Slappers has Enzo! He has recruited a fully new team.
He signed ome valuable players, I can't talk about all their players sadly.
He signed B4D 4SS. UK Player who has reached HCL Semi Finals as an AM (he also likes to bus btw).
Pjanic, romanian player. He plays in Romania's Nations cup team. He played for Kings previous season.
Pazzo will be their DM I guess.
--
Trailer Park Penguins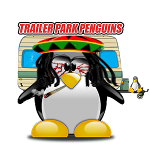 Captain: Nocke
Predicted Lineup: Nocke-wroz-Necro-xSha
TPP, who finished 4th last season, have made a few changes to the team. Andrea, Taziek and Hannibal left.
xSha, Dinx and pkp got signed to the team. xSha, who has been topscorer in the last 3 seasons he played in,
is back at his old team. I think Dinx and pkp are just backups, or maybe Nocke will surprise us.
Nocke, being an aggressive goalkeeper, is very underrated. Wroz, the old captain of flames, seems
to do pretty good at TPP. Being one of the major factors in the team with his huge plays.
Necro will probably also remain AM in the team, considering he did pretty good last season.
TPP won the christmas cup, they showed they have a lot of talent. Maybe they will win this season, who knows!
PS: xSha won HCL
--