Division 2A Preview
Balls Be Flyin'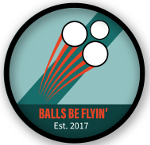 Captain:
Total
Prediction:
6th
vegeta-Pogba-Schnuppel-Total
Balls Be Flyin', having a really good first leg in Season 22. With their new
cap, BBF hopes to get into the 3rd place, and they have some nice new signings!
Schnuppel, feed me legend, vhe plays for a long time in this league, including with
YeS Allstars. Pogba, a french dm who just started playing in FM. He plays for france
as their main dm. Total took over grunersamts captaincy and improved the team alot
with these new signins. Total is a very valuable player too. vegeta! vegeta played in TheHax (polish league), and
now started playing in FM too.
Interview with Total
What position do you think your team will end? And why?
I think we have a realistic chance to find ourselves on the top 3 on the table. With the hard work and good teamplay ofc. At least I like to think so.
What are BBF's strengths and weaknesses?
I think the main strenght of the almighty BBF is that we really are a team.
I mean we discuss things together and work through what we can do better.
We have good atmosphere in our team and we will cut the negative energy out of the BBF.
I think our biggest weakness has always been that we dont really play too well as a team,
now we have worked on that so we will see if we even have any weakness anymore haha. Just wishing!
Is there any player who will suprise everyone this season?
I think it might sound weird to name an own player but definetly grünersamt! He has never had his breakthrough in
FM so I think this season he is ready to make one. If I had to name an another alternative,
that would be Anddy. He is just unpredictable and underrated player overall
--
Dagoes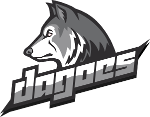 Captain:
Lyreco
Prediction:
10th
Cesar/Flashin-_JG_-FAF-Lyreco
Team Lyreco renaming into Dagoes. With a sad 10th place in Season 22, Lyreco (its so weird to talk about myself like this)
is looking forward to do better. He signed new players like, _JG_ and FAF. 2 former players of FM who did great in the past.
FAF, with Flame Hawks, he won Division 1 in Season 17, _JG_ and FAF both in Game of Thorons.
César and Flashin, dutch gks who are very talented.

Interview with Lyreco

What position do you think your team will end? And why?
I dont have high hopes but we try and not relegate to div3 next season. I signed FAF and _JG_ who both played FM in the old days
and I'm sure i can pull out some wins with them.
What are D's strengths and weaknesses?
Our strengths are that we have a good partnership and friendship. Our weakness is that we don't do many fs's with our main lineup.

Is there any player who will suprise everyone this season?
xSha wil suprise div1 and Teh will surpise div2

.
--
Gladiators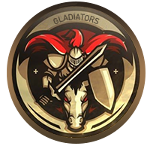 Captain:
gio
Prediction:
2nd
Pazzo-gio-William-Owned
Gladiators, coming back to FM! They played Season 19, 20 and 21. After that they sadly disbanned
because of the change into HTML. But now they are back and stronger then ever! Having their
friend back, who had a break from haxball, called Pazzo. gio as captain and played, is the best player of
Italy and he will show it in official games. William had a really good Season with Nightly Artists.
He became top assister of Season 22 Division 2. Owned also a very good ST who has a nice chem link with
his teammates. Gladiators won div2 fm in Season 19.
Interview with gio
What position do you think your team will end? And why?
I think my team will finish into the first 3 positions because there are
really good teams like Skins or Suavemente and actually we still need a bit of time to improve our selves in html.

What are GL's strengths and weaknesses?
Our strenght, like we showed on other seasons, is ofc the defense: me and William, i think we're one of the best
DM/AM duo of the last 2 years.For weakness i think we don't have a really goleador
because Owned is been inactive for a lot and Rp need to improve as ST.
Is there any player who will suprise everyone this season?
I think Pazzo will show everyone that he's really a strong goalkeeper:
he's back and he wants to show that he can be one of the best gk at the moment.
--
KINGS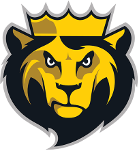 Captain:
Soul.
Prediction:
8th
Soul.-Pjanic-SC30-Bot
Saints, renaming into KINGS. They played nicely in the Pre Season Cup and they are willing
to do good. Soul, plays a few years in FM and is a solid gk. SC30 is an old player from Romania.
Pjanic is a good player who won Romanian Haxball League (RHL) with his own team some days ago.

Interview with Soul
What position do you think your team will end? And why?
Well we are aiming to the top, but only if we stay together with this trio, me pjanic sc30,
because we know each other for long time, like 4 years and we played together before.

What are K's strengths and weaknesses?
Well our strong point I just told you before, we know each other for long time and we are
able to destroy any team, as you saw in preseason.. And our weakness
is a badluck one, I'm working and I'm not able to play fs everyday and they won't play
with another GK and I'm not able to come at every official..

Is there any player who will suprise everyone this season?
Well one of them can be GirlontaR at 3n3, another one EdeN.. Copan from Fossils, also shaxlele with his carry for SM
--
Meh Squirrel

Captain:
DoInK
Prediction:
5th
DoInK-iks-Nexon-Ferg
Meh Squirrel having a new captain once again, DoInK.
DoInK signed some talented players like Ferg, Nexon, iks and Koekiemonsterx.
Ferg had a nice season 22 with FATALITY, with some stats too. Nexon had his shine moment for
Meh Squirrel in Season 20, when Jese was still the captain. iks, captain of GoodFellas who disbanned
previous season, him as a very nice division 1 dm, joined MS to help them do good. And ofcourse the man
himself, Koekiemonsterx. Old player on FM and also on some other old leagues like HaxTrick and Beneliga.
DoInK himself, is a good gk who had some nice cleansheets previous season in division 1.
Interview with Jappo

What position do you think your team will end? And why?

After i heard, that there will be maybe next season a 3rd division, i hope we can be one of the best 5 teams. at least to stay in the 2nd division. and i think we can reach this aim. we have many players who have often played in the first division. So we are not an inexperienced team.
In the last season we are only relegated at the last matchday, and only one point was missing to stay in this strong league at the end.
And that regardless of the fact, that all set us on the last place before the season started. when i saw the currently previews, it is now maybe the same.
we will see what we can do, to surprise again.
What are MS's strengths and weaknesses?
well, the opponents read this too, or? so we don't have any weakness

Last season we had a strong defensive with the 5th best conceded-goal quote in the first division. but we didnt scored enough goals.
we lost our good player wassup, who played the complete 2nd leg dm. But with iks we have found a good player who can hopefully compensate him.
Nexon has found his way back to us and with ferg we have also signed another good offensive player, so i think we can also improve on the offensive.
Is there any player who will suprise everyone this season?
we have some players who can surprise everyone.
Doink has already surprised in the last season with the 4th place in most clean sheets. he can do it again.
Ferg is a big talent who has improved a lot in the last time. he scored many goals for FAT already in the past. And he can score more goals.
iks is already known i think. he played really good seasons for GF.
Even Nexon can still be more known too and attract more attention
--
Resurgence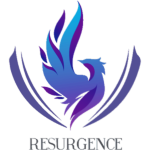 Captain:
Maddude
Prediction:
4th

Beninho-Maddude-ogre-aeRo
Resurgence, team of the one and only Maddude! Maddude and aeRo are both founders of this amazing league!
This team is one of the old school teams, like ACDP. Ghost came back after a idk how long break, and he is
very active. ogre back aswell from a break and same for aeRo and Maddude hehe. ogre played a rly nice season for
Monstars, team of Lloyd Banks, who is ALSO in this team! Beninho, back at FM after his Ajhax days.
Maddude and aeRo are both not at full strength yet (I think) but they'll do fine for sure.

Interview with Maddude
What position do you think your team will end? And why?
Hello there, I am hoping for a top 4 finish to maintain division 2 at the least,
i don't think we'll be able to reach the level of play of teams that have better
chemistry from the get go such as skins and gladiatiors so i'm being fairly realistic
I would say. Still a good fight for the top 3-5/6 spots should be on the cards i'd say but the season is a
long one. This season is all about getting our style of play and chemistry to where we want to be able to dominate
next season and polish it even further going in to division 1. We are planning ahead and will hopefully stick together
to achieve the goals.

What are R's strengths and weaknesses?
Ourr strengths right now would have to be the calmness we display along side how experienced everyone is, t
his allows us to come back from a deficit and keep on fighting all game long. A weakness right now is probably our team play and chemistry,
its not up to where we want right now with us showing some holes in our play but we will get there I promise.

Is there any player who will suprise everyone this season?
I think most players are known right now but with some interesting transfers across the board will
be curious to see how the SAKY/xSha pairing work out together, I think angry bulls if they are active
will be quite a force, we know about seeders, in div2a i would be looking to see how gio and gilbert lead
their teams respectively. Div2B I would look to elite69 with my main man bonaparte coming back, and fossils will be a team to keep an eye on. For my team I would say look out for Wildey as FM hasn't really seen him play much over the seasons though people know who he is from RS/3v3 formats and
for the return of Ghosty.

Shout out to Gaymera the super fair players
Footage of aeRo out for a walk:
--
Skins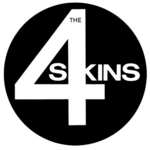 Captain:
Gilbert
Prediction:
1st
Skinny-Gilbert-Vanessa-Panku26
Skins, once again a new team in FM! This one is for sure divison 1 level.
Gilbert and his team played in several other leagues like, Haxlife and League1.
League1 was the hardest league, and Skins managed to get 2nd place of the 14 teams.
Skinny, who got back to back most cleansheets awards in ssn 21 and in ssn 22.
Gilbert won div1 2x. Previous Season with KE. And in Season 12 with Vatreni (idk)
Also a very good striker, Panku26. He is one of the best striker of haxball.

Interviet with Gilbert

What position do you think your team will end? And why?
1 or 2 because we are a successful team and our staff are very good quality.
What are S4's strengths and weaknesses?
We are an experienced and calm team but we don't play with each other too much.
Is there any player who will suprise everyone this season?
Bullas can surprise you very much.
--
Suavemente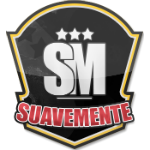 Captain:
Kagawa
Prediction:
3rd
Mile-shaxlele-sana ocm-Hawk
Suavemente, again a new team in FM! This team is really solid and is for sure one of the less teams
who can be in the top of div2A. Kagawa making a team apply in FM. He played with his team in many
leagues, like League1 and shaxball. shaxlele also a top player who played for FM in previous seasons, some
teams like The Greys, OMERTA and Meh Squirrel. Now let's talk about.. Hawk! Hawk played almost his whole FM
carreer for Pablo Haxobar, he is one of the all time topscorer of FM. He played for Chro's team too, Fatamorgana, in season
19.
Interview with Kagawa

What position do you think your team will end? And why?
I think we'll finish as third, I hope we can do better as the season goes,
but in my opinion right now that is our maximum. Almost everyone of us didn't
play during the summer and we are not "in form" and not compatibile enough.

What are SM's strengths and weaknesses?

Strengths... I'll say that's good atmosphere in the team. Weaknesses, why I should tell this to anyone? :v

Is there any player who will suprise everyone this season?
I don't know, I won't for sure. :v
--
SuperKickers 2018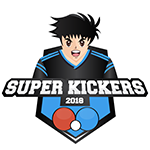 Captain:
Progamer
Prediction:
9th
Nagato-R10-FwR-Progamer
FATALITY! renaming into SuperKickers 2018. SuperKickers was an old team in Feed Me.
Now Progamer made the team again, with a whole new squad. Nagato, Nicinho, Sero07, runi, eWa#, R10
, Ramsey, FwR. Some of them are already known in the FM Community, as our big friend Sero07 (monday hater).
Sero07 is a nice gk, who really likes his cleansheets. He left Herna for this new team, for a new start!
Runi left BBF after some seasons aswell. Nagato and Nicinho are back after a huge break. R10 is a nice dm,
who just joined FM. Same goes for FwR.

Interview with Nagato

What position do you think your team will end? And why?
I think even though we do have such a hard 2nd Div A, there is the option to play for the top spots.
Many people don't know some of my players and underestimate our whole team. I think we could get into the top 3.
What are SK's strengths and weaknesses?
Our greatest advantage is that I tried to build the "root" of the team by german players.
We mostly knew each other for a couple of years and this is gonna help for sure. And our greatest weakness..
I think we have to get to know each other in "playing Haxball" again.
Is there any player who will suprise everyone this season?
The problem of many teams is that they don't give chances to players.
I saw a great potential by R10 and Ramsey who will be key players for sure. On the other
side there is also Bra who just started playing league but I'm sure that he could become a great player this season as well.
--
Uzvara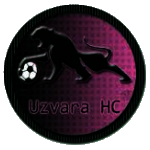 Captain:
Anddy
Prediction:
7th

Pizzi-Teh-ocho-Anddy
Uzvara, a new team in FM made by Anddy. They play very much fs's together and come from QS of previous ssn.
Pizzi is a good gk who played for Team Lyreco for a season. Teh is a very nice dm, who imo is underrated.
ocho! ocho has much chem with his soul buddy Teh and they got a solid defense, which you shouldn't underrestimate.
Anddy is just a decent player who can suprise you at every way.
Interview with Anddy
What position do you think your team will end? And why?

I think we got the hardest div-2 and it will be hard to compete to get the title, since we're playing
for fun I don't mind about the position we'll finish but i hope it'll be in the top 5, before dagoes and bbf ofc !

What are Uz's strengths and weaknesses?
Our main strength may be that we know each other for a while,
kall is the best friend i met on haxball and i'm totally trusting teh,
we play a lot of fs' and we play good together. our weakness = pelé and mish sadly not in team (cc),
also we don't score many goals when we have ball possession in matches, but we still have good def
Is there any player who will suprise everyone this season?
i think lajz from aN will be a top player this season, there's also xsha and dinx in becoming top players, there's "Yannex",
the QS rookie, who i hope will score more than 14 goals/assists, in d2 there is Pogba from bbf, our french national dm
who will be able to compete, also total, the future best player of the season. (mish>teh)